Sale!
Sofia The First Temporary Tattoo Sticker
1pc of temporary tattoo sticker
Design: Sofia The First
Sticker size: Approx. 15.5cm x 10.9cm
Product packing size: Approx. 17cm x 15.9cm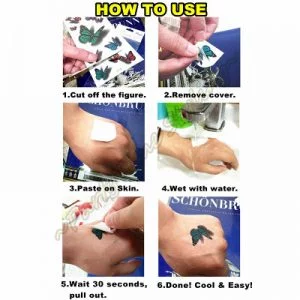 HOW TO REMOVE:-
Smear the tattoo by body lotion, baby oil or alcohol, wait for 10 seconds, then rub gently and repeatedly until removed.
5 in stock